Right Down The Road From Nashville Is Clarksville
The secret is out! Clarksville has been voted the best place to live in America! Now is the time to have the best of the best by looking at all of what Middle Tennessee has to offer. From Country Music to all genre's of music , great food, southern hospitality, and the list goes on and on! The overall factors that has earned Clarksville the Number one place to live in America is affordability, economic growth, cost of living, diversity, economic health, among other data points.
So if you are considering a move why not move to the best location in the nation and see what Clarksville or Middle Tennessee and see what it has to offer! Please read the attached artlcle and be sure to call, text, email or contact me priscilla.servingsumnercountyhomes.com
Priscilla "Cill the Deal"
EXIT Real Estate Solutions
http://https://www.newschannel5.com/news/on-the-rise/clarksville-tops-money-magazines-list-of-best-places-to-live-in-america?fbclid=IwAR2rvgCV8uOQUxXgTTHIswj70gVTALNMlTZJL3L3zG0vpdKx4nireODIiRM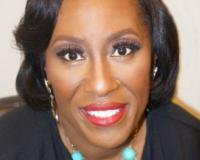 Priscilla "Cill the Deal" was educated in Ohio with three degrees from Cuyohoga Community College, Kent State University, and Cleveland State University. She and her husband are the grateful parents o....